Houston's Chinatown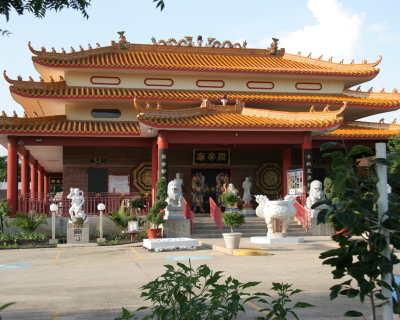 As the fourth largest city in the United States, Houston is a melting pot of differing cultures that never ceases to slow down. With its abundance of cultural representations, the Houston commercial real estate market has been performing exceptionally well. A neighborhood that has added significant cultural intrigue to the metro area is Chinatown; located along Bellaire Boulevard about 12 miles southwest of downtown Houston. With its mostly middle class community of 29,000 people, Chinatown is one Houston's best-kept secrets.
Bellaire Boulevard is considered to be the center of this diverse metropolis. Despite the neighborhood's portmanteau, the city doesn't just consist of Chinese-Americans. The neighborhood is filled with people from South America, Europe, and Africa; as well as citizens of the Asian continent. But despite this varied demographic, the neighborhood retains its name because of the profusion of Chinese businesses located in the sector. From Chinese banks to Chinese restaurants, you'll feel like you just drove into downtown Beijing. The culinary culture in Houston's Chinatown is a thing of total wonderment. You can get a traditional Chinese breakfast at the Classic Kitchen Restaurant, satisfy your vegetarian cravings at Tofu Village, and then end the day with a hearty series of servings at Banana Leaf. The restaurants are simply sublime, and they will have you indulging your Asian appetite faster than you can say the Democratic People's Republic of China.
But the immersion doesn't stop at the businesses. Signs and markings throughout the area are marked in English and Chinese characters, making it seem as though you're nowhere near Texas' Bayou City. This region is not only economically intact, it's growing. As more immigrants move to Texas' largest city, many of them will locate to Houston's Chinatown with the intention of starting a business. It's an intriguing area to invest, and an area that is certain to experience continued growth in the coming decade. If you are looking for commercial real estate, check out our featured Houston commercial properties, or contact us today.
Categorized in: Amazing Spaces, Companies, & Cultures
This post was written by Capital Realty